There are two questions we get asked A LOT.
The first is usually "But what about school?" shortly followed by "How can you afford to do that?"
It's a great question.
Most of the people I talk to say they'd love to do what we do. Take the kids out of school and travel the world with them, exploring new cultures and exposing them to experiences that a conventional childhood can't offer.
But usually how to fund it is where they get stuck.
I've previously written a blog post about 10 different ways you can make money whilst you travel, but I've never covered in detail what it is that we do to fund our bucket list lifestyle until now.
For us, the majority of our income comes from our UK based wedding business that we run and manage remotely from abroad in approximately 8 hours a week. Usually sat by a pool in the sunshine.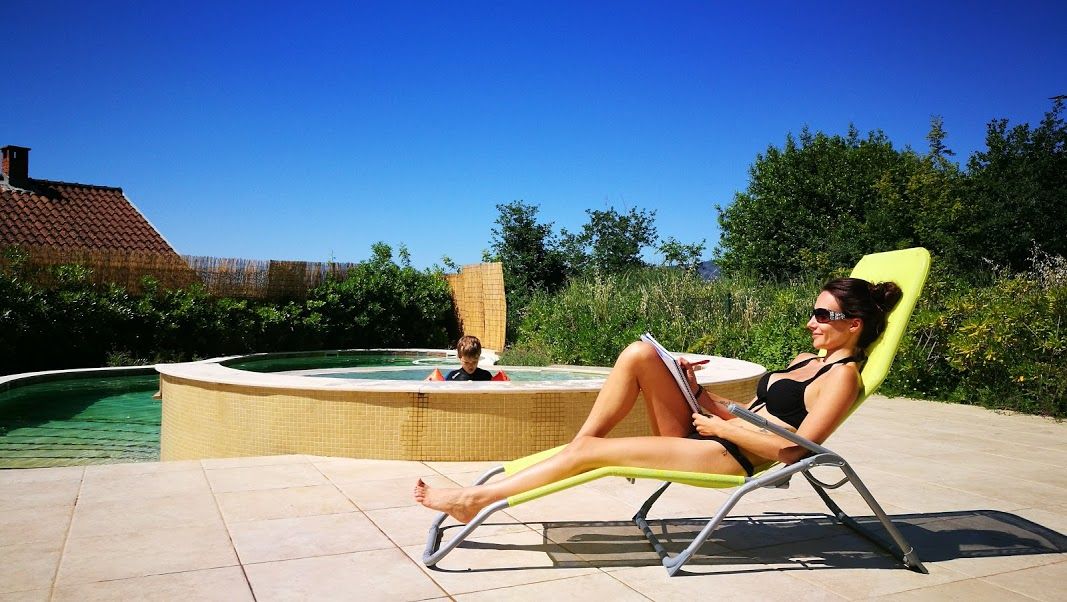 So How Do We Only Work 8 Hours A Week & Live The Lifestyle We Do? 
The reason we're able to work so little, yet still keep the business running and funding our lifestyle, is because we deliberately created it to work this way. We knew we wanted to travel and we spent a lot of time figuring out what needed to happen in the business to make our bucket list dream a reality.
We have solid marketing systems and sales processes. We have proven lead generation streams and strategies for keeping new customers rolling in. We have part time staff on the ground in the UK, to deliver events and represent us at exhibitions etc, and we've developed tried and tested systems that ensure we deliver exceptional service to all of our clients, regardless of where we are in the world.
Everything that can be automated is automated and every process is designed for efficiency. This gives us a successful business that keeps bringing in profit whilst leaving much of our time free to enjoy exploring the world.
We're going to be launching our online course and our Bucket List Business Mastermind very soon, in which we'll be sharing everything we know about building a remote income and giving you all the step by step support you need to create a bucket list life of your own.
Click here to get on our VIP Mailing List and be the first to find out when we launch!
Other Income Streams
We do have a couple of other smaller income streams. Whilst not essential for us, they do top up our income each month and give us a little extra spending money if we want it.
Freelance Work
I do a small amount of work as a freelance writer, writing blog posts, web content and press releases for other businesses. I like writing and I can accept or turn down work as I please. It can be completed anywhere in the world and I can work it around my own schedule. I do know some families who travel based on freelance income alone. I'll write a whole blog post on freelancing soon and share the link here.
Our Travel Blog Business
Created to inspire and help other families like you to pack your bags and create a bucket list adventure of your own, our travel blog is another business that adds an income stream to our finances. Through affiliate links we're able to share products and services that we've found really helpful with you, whilst monetising our blog too. Integrity is very important to us, so we only ever provide links that we actually have first hand experience of and can personally recommend.
Investments
Although investments don't fund any of our bucket list lifestyle I thought I'd still mention them here. When we left the UK and started our trip we had none. No savings. No nest egg. No house to rent out for an income. Just our business. Over the last couple of years as our business has grown we've managed to start building a small portfolio. Personally we chose Crypto Currencies as our first investment. I'm not in a position to advise on these at all but if it's something you might be interested in I can highly recommend this guy www.therealistictrader.com.